The 6th Program as part of HYSEA & TASK WINTalk Series was on Animation & Gaming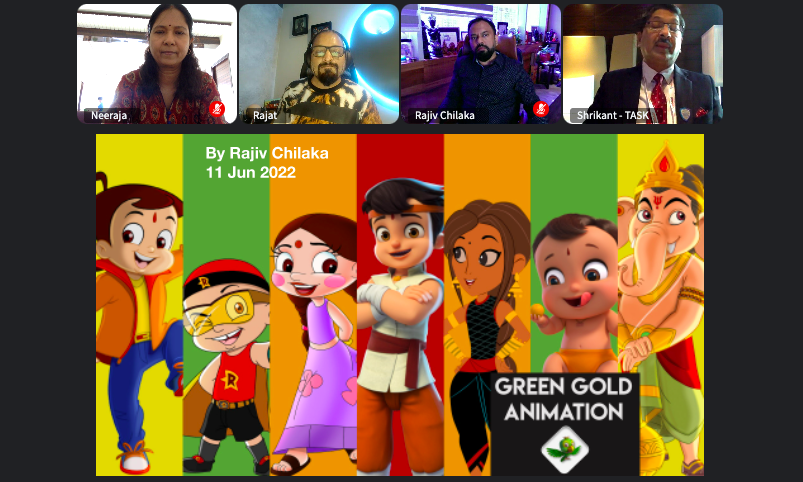 The 6th session of the WINTalk Series focussed on 'Animation & Gaming' was held on Friday, 10th June 2022 (on OCTA platform & T-SAT). 
HYSEA started the WINTalk Series jointly with TASK in March 2022. This program happens fortnightly on Fridays. WINTalk Series (What Industry Needs) hosts experts from IT/ITeS and allied industry to address and interact with students who aspire to build a career in this industry. The key objective of the series is to demystify the emerging technologies and create awareness among students about possible roles, career growth options, learning resources, pre-requisites for getting a job in a particular role. We have already done some very widely attended (2000 + participants) sessions on RPA, Data Analytics DevOps and Testing.
Two esteemed panellists Mr. Rajat Ojha, CEO, Gamitronics and Mr. Rajiv Chilaka, Founder and Managing Director at Green Gold Animation Pvt. Ltd shared their views with the students and provided inputs on the opportunities and the pre-requisites for making a mark in the Gaming and Animation Industry.