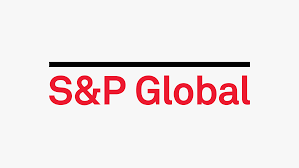 A star member of HYSEA – Q1 (2022)
Awards and Recognitions – S&P Global India has been named one of India's 100 Best Companies to Work For in 2022 by Great Place to Work® India. This year, we ranked #67, which is ten points higher from last year's ranking. Earlier this year, S&P Global India was also certified as a Great Place to Work for the fourth consecutive year.
Community Impact Activities – In Q2, 2022, we collaborated with V-Shesh and Pride Circle to hire people from differently abled and LGBTQ+ communities respectively. Before the hiring drives, Sensitization Workshops were conducted for our 11 interview panel members, 69 managers, and 11 people movement partners to understand the communities better. During the process, we made sure to use gender-neutral titles in job descriptions, pronouns were checked, and avoided (or balanced) the use of gender-charged words. We have successfully onboarded 3 differently abled colleagues in Q2 2022 and released offers to 20+ people (Differently Abled and LGBTQ+) who will join us in the coming months. We express our commitment to equality and diversity and will plan to do more drives going forward.
Expansions of operations in Hyderabad – Post-merger with IHS Markit, S&P Global's Hyderabad headcount has now increased from 3000+ to 4200+