Lab On Wheels
A Mobile Laboratory for 21st-Century Learning!
Have you ever thought that the world of science would come to your doorstep? PalTech, a leading technology firm, has made this possible through its extraordinary idea of 'Lab on Wheels.'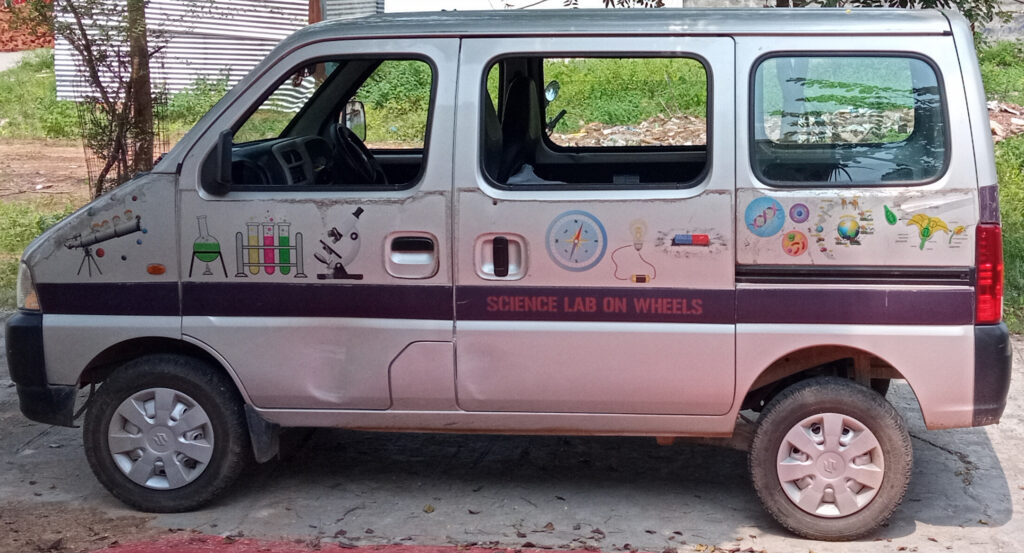 Recently, a Times Of India survey revealed that 75% of Indian schools lack decent science laboratories. Understanding the importance of labs in the world of science, PalTech came up with an idea to provide access to labs to students in need.
'Lab On Wheels' is a vehicle renovated inside to act as a science lab. This mobile lab provides scope for various experiments on simple electricity and sound for middle school students. It has been taking turns to 13 schools in and around Hyderabad, with almost 1091 beneficiaries getting access to the world-class lab ecosystem.
The mobile lab allows students to explore science and technology with their own hands. They can now experiment and gain a better understanding of the concepts that have been taught in the classroom. This ensures that students are able to gain a deeper understanding and appreciation of the subject.
It also provides students with the opportunity to work on projects in a real-time environment. This feature allows them to apply their learning to real-world situations and develop practical skills.
Through this initiative, PalTech is providing students with the thrill of science and technology, that too without having to step out of their schools. With the help of this mobile lab, students can now learn and explore science and technology wherever they may be.
PalTech's 'Lab On Wheels' not only makes science and technology fun and accessible but also helps create a generation of informed and curious individuals.