Firstsource Solutions Limited – Hyderabad Q2, FY 2022-23 activities
With employee volunteers actively participating in a range of activities spanning CSR, Employee Volunteering, and Employee Engagement, Q2 saw amazing traction. Overall 214 volunteers from the Hyderabad office participated in volunteering events across 18 events, and spent 521.5 hours, impacting 489 lives.
Back to school volunteering program:
July 29, 2022:  40 employee volunteers prepared learning-aid charts to serve as visual learning aids for children in a primary Govt. school from Kushaiguda. These charts covering diverse topics – human organs, environment, general knowledge, science, etc – were put up on the walls of the classrooms, hence, benefiting 200 children. etc.
On July 30, 2022: Volunteers participated in a similar activity that saw them painting educative murals on the walls of the Arun Rainbow Girls orphanage home in Malkajgiri, Secunderabad. These murals will serve as visual learning aids for 70 children residing in the home.
Aug 6, 2022: 18 employee volunteers participated in a weekend farming activity in Hyderabad at Kanha Shathi Vanam. It was an enriching experience for volunteers where they learnt sustainable farming techniques.
Feedback from Siva Saravanan a Kanha a volunteer and facilitator of the event
"Very happy to have Firstsource volunteers supporting farming activities at Kanha Shanthi Vanam. They were very dedicated and passionate about volunteering. They helped in sowing the crop and also helped in removing stones and boulders from the field."
Sep 2, 2022:  Firstsource joined hands with NGO partner Nirmaan and invited girl students from Telangana Govt. Women and Child Development (WCD) campus, 'yousufguda' to the Hyderabad office.  The aim was to familiarize them with the corporate work culture and motivate them through success stories. The girl students also got an opportunity to interact with leaders.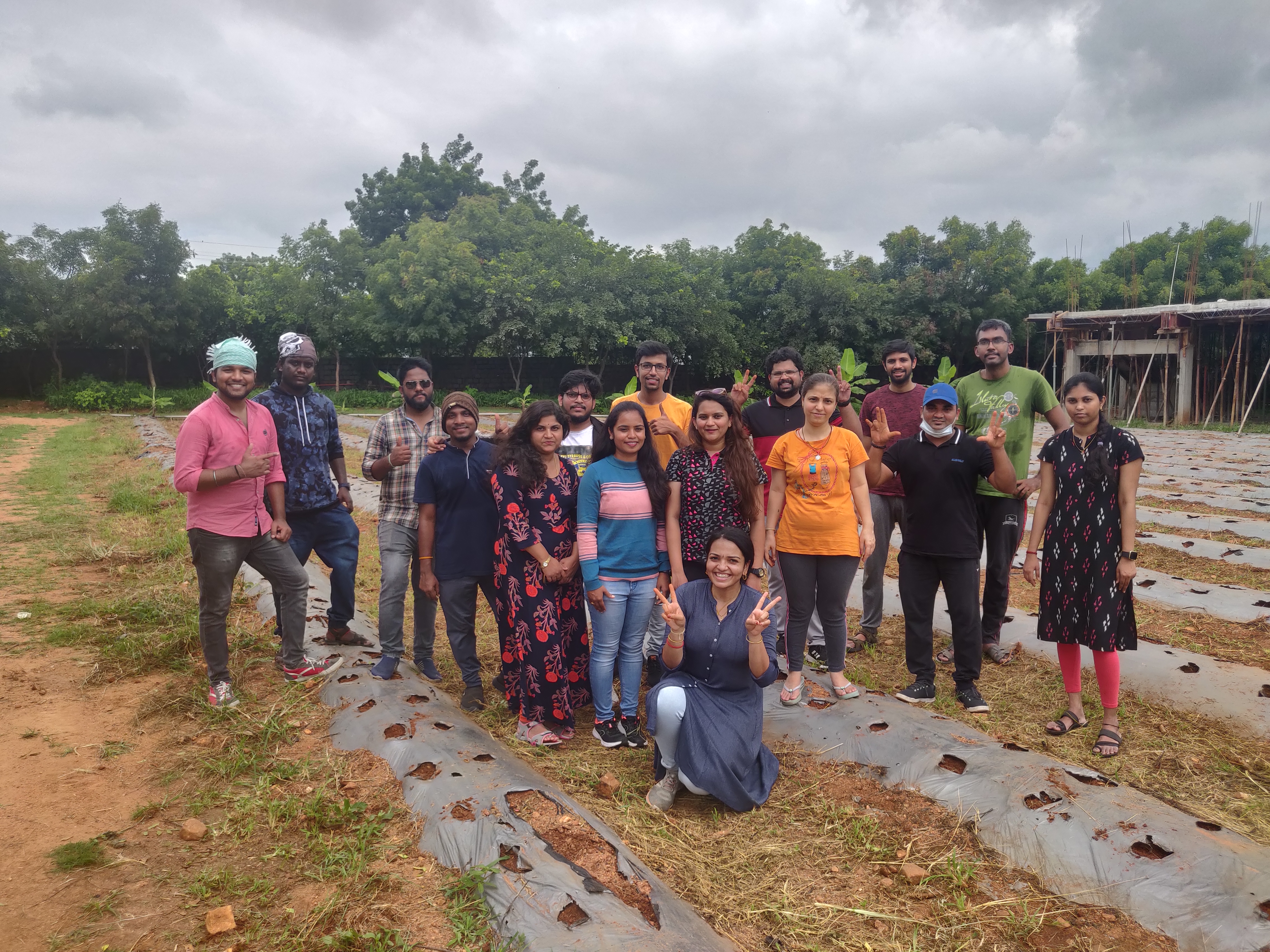 Sep 29, 2022: Immersing themselves in the festive spirit, Firstsourcers in our Hyderabad office celebrated Navratri with great zeal. With each of the 9 days being assigned a color, Firstsourcers followed that to the T! The celebrations culminated in 'Dandiya' and 'Garba' with all teams participating with equal fervor. Events like Ethnic day@ Work, Team Photo Contest that required teams to share and a few games regaled teams.
Workshop on growing microgreens:
50+ Hyderabad volunteers participated in an hour-long workshop on microgreens that covered aspects of the importance of growing microgreens. The workshop included a demonstration and a DIY at the end on growing microgreens.
A brand that prides itself on perfection and holds itself to deliver extremely high standards has chosen to partner with Firstsource as their Customer Experience partner. Firstsource brings over 2 decades of CX and technology to the platform. Firstsource prides itself in delivering high-quality CX and 24/7 services. With a modest beginning planned in October, Firstsource is expected to ramp up the team through to Q4 of FY 2022-23.