It has been a wonderful program with the coming together of Industry, Academia, Researchers, VC & Startups.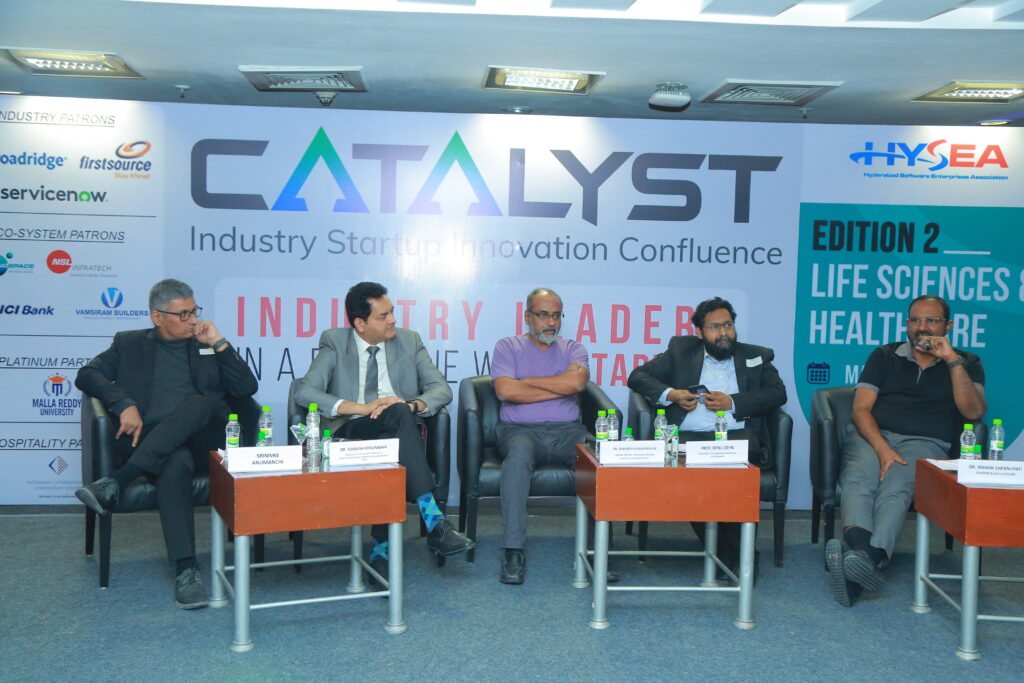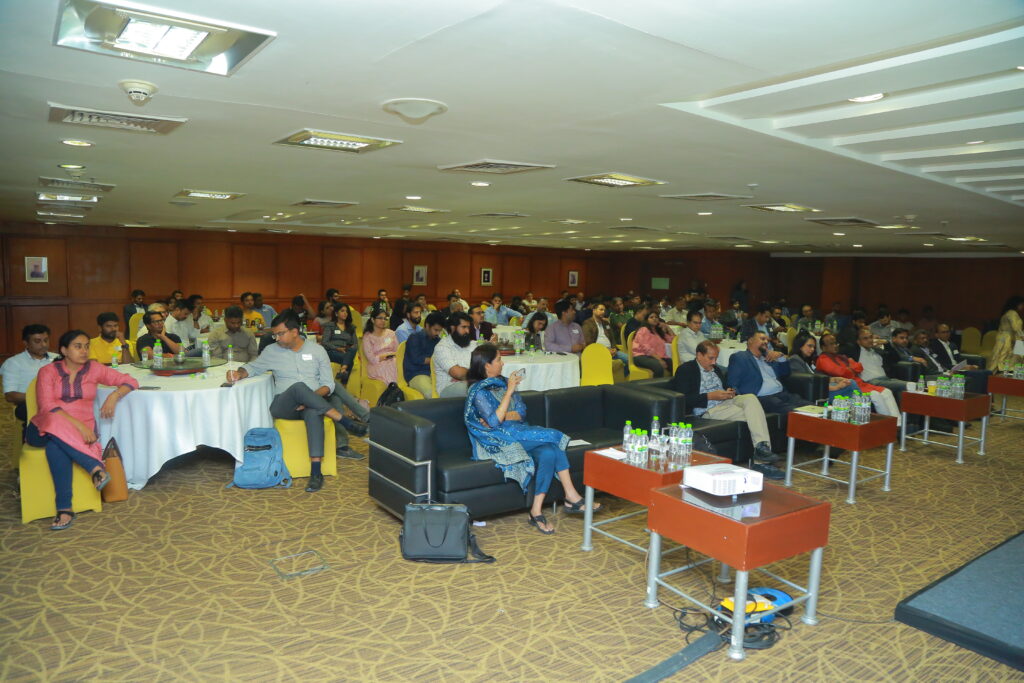 On 15th March, about 120 participants witnessed a eventful interaction with an expert panel in the domain. Curated startups had an exclusive opportunity to present the state-of-the-art technology solutions to the panel and participate in a one on one interaction with them.
Panels on Life Sciences & Healthcare discussed that the opportunities in the domain making waves in drug discovery, data driven bio-IT services, healthcare that is coming home due to technology, the cost & time efficiency that AI is bringing in. The panels and the startups networked to figure mutual opportunities that they can pursue.
Dr.Venkat Jasti, Founder & CEO, Suven Life Sciences Ltd. presented his views on "How tech adoption will evolve Lifesciences innovation in India" as the keynote speaker with J.A.Chowdary, the chief orchestrator of the program join the evening.
Healthcare Panel & Startups:
Srinivas Anumanchi, Practice Head, Digital Healthcare, Tech
Dr. Ramesh Kekunnaya, Director of Child Sight Institute & Head of Center for Technology and Innovation, LVPEI
Dr. Srikanth Sundararajan, General Partner, Ventureast Advisors, Advisor T-Hub, Professor (IIT)
Prof. Renu John, Department of Biomedical Engineering, IIT Hyderabad
Dr. Sekhar Chennupati, Founder & CEO, Vigocare
• Diabeat
• ZedBlox
• Kaustubha Medtech Private Limited
• Yeshbio Solutions Pvt Ltd
• Healthkon
Along with the curated startups, HYSEA 10X Product Winner in the capacity of early-stage startup, DeepFacts had the opportunity to present to the panel. This opportunity was provided as a part of the "Enablement Program" commitment to the winners who have applied to CATALYST.
Life Sciences Panel & Startups:
Dr.Ratnakar Palakodeti, Vice President, Head Solutions & Offerings, Persistent Technologies
Debashish Banerjee, Head- Innovation and Strategy, Novartis
Prof Deva Priyakumar, Professor, IIIT Hyderabad
Raghavendra Kulkarni, Global Delivery Partner & Senior Director, Cognizant
• Descign AI
• Huwel Lifesciences
• UR Advanced Therapeutics
• Bioras Pharma Pvt Ltd
• MEDCLINICA private limited