31st Jan 2023:
With the rapid pace of technology change, it is imperative that all technology workers keep themselves abreast of the emerging developments. However, more often, women managers change their path and move into support roles. What is required of us to remain on the forefront of technology and "raise our hand" for opportunities that demand technology excellence?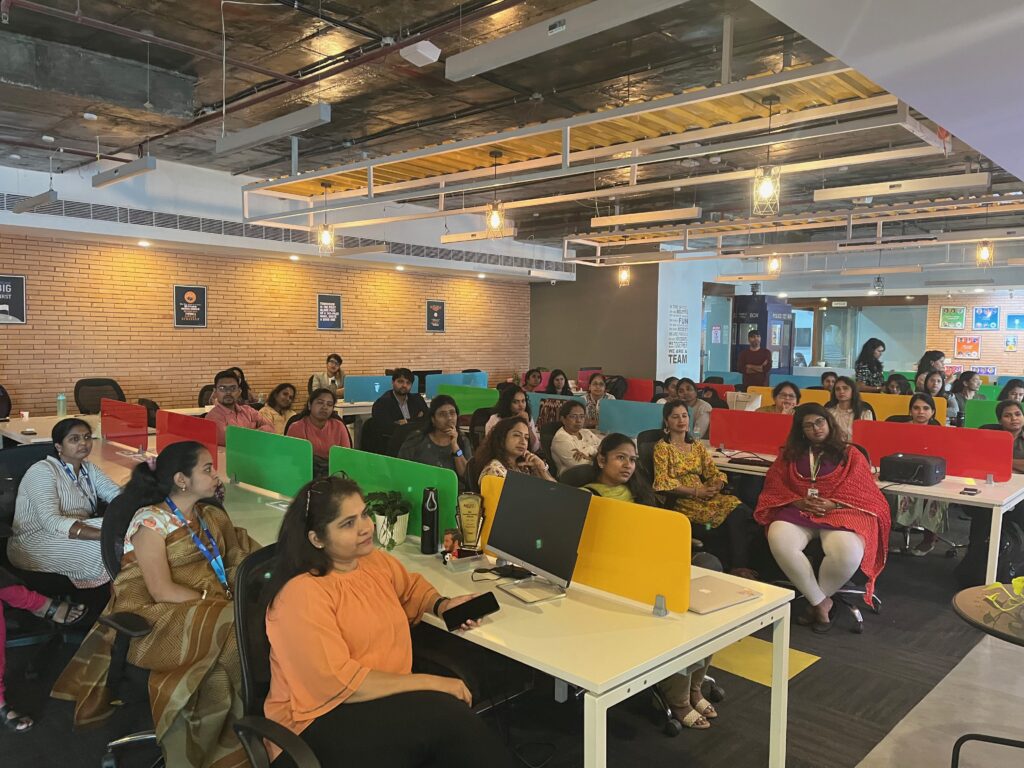 A wonderful 'Aspire More' Networking session with two senior tech leaders was hosted on 31st January, at ABSYZ Software Consulting Pvt. Ltd. and great insights were provided by the women leaders in technology as they shared their journey towards technology leadership.
Mythreyee Ganapathy, Product Leader from Google said "when you wake up in the morning, have a purpose. Develop passion to do something different, be excited to go to work and achieve something". This takeaway resonated with the audience perfectly like – TGIM – Thank God It's Monday.
Sangeetha from Opentext advised the audience to "pursue a career in technology with a goal of a broader mindset while focused on diversity, in multiple tools and technologies. Once that's done, pick something that is of interest to you and then move deeper in the line function. Stay relevant in the industry and overcome obstacles with grit"
Sangeetha followed up this takeaway with a personal experience of how she overcame water phobia and learnt swimming. They both advised aspiring technology professionals how to stay ahead of the technology curve.
This session was well attended by many women, aspiring to become leaders by achieving excellence in technology.