At the HYSEA "Aspire more" networking event on October 28th 2022 a panel discussion on the topic Organizational Change – how hard is it really? enabled women leaders to learn from Vanitha Datla, Vice Chairperson & Managing Director, ELICO Ltd., Varsha Amar, Program Director at Tata Consultancy Services Ltd and Caroline Sunitha Luck, AVP of Investment Risk at Franklin Templeton.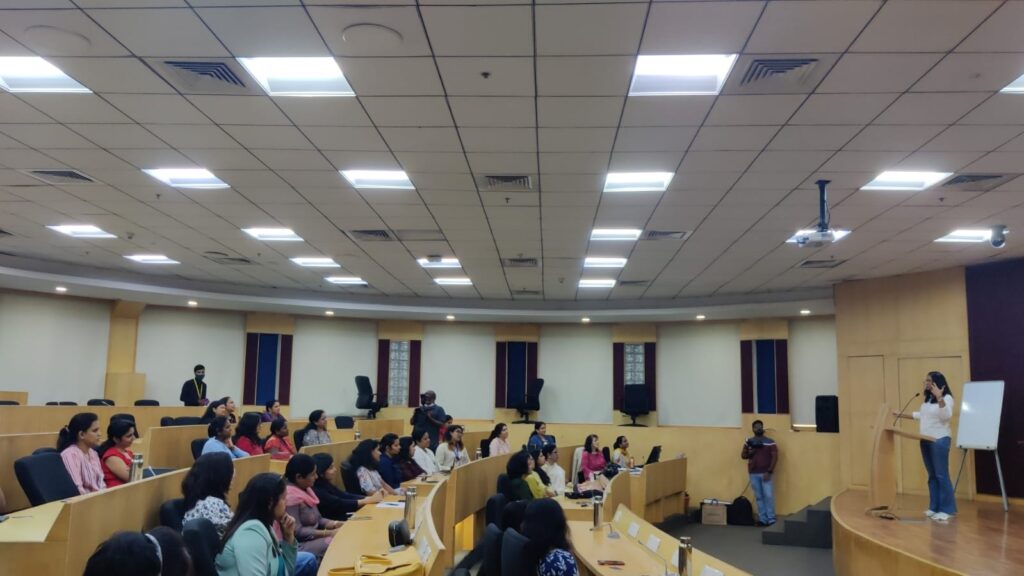 Manish Saboo, Delivery Head at Infosys and President of HYSEA, gave an introduction to the topic of change and explained with many relatable examples how gradual change is especially effective when we want to create change in our personal lives.
Sylvia Smetana, Founder of Divershefy moderated the panel on organizational change.
During the panel discussion Varsha Amar explained the difference between Evolutionary and Revolutionary Change and her experience of how to succeed in driving change in an organization.
Vanitha Datla shared her experience as a Board member and Managing Director and how she led her organizations through the changes required due to Covid. Leading by example and doing what you ask others to do was critical.
Caroline Sunitha Luck led teams through multiple changes including those required because of a merger and explained how she was dealing with resistance, transforming it into embracing and later driving change resulting in significantly improved outcomes.
At the end of the session a Certification Ceremony was held for the first Cohort of the Global Leader Certification Program, which is a collaboration between HYSEA and Divershefy.