5th Dec 2022: An exclusive for aspiring Women leaders to progress in their careers. "Aspire More" program gives an opportunity to network with veteran leaders from the industry and peers from other organizations. "Change Management" was the theme for this meeting.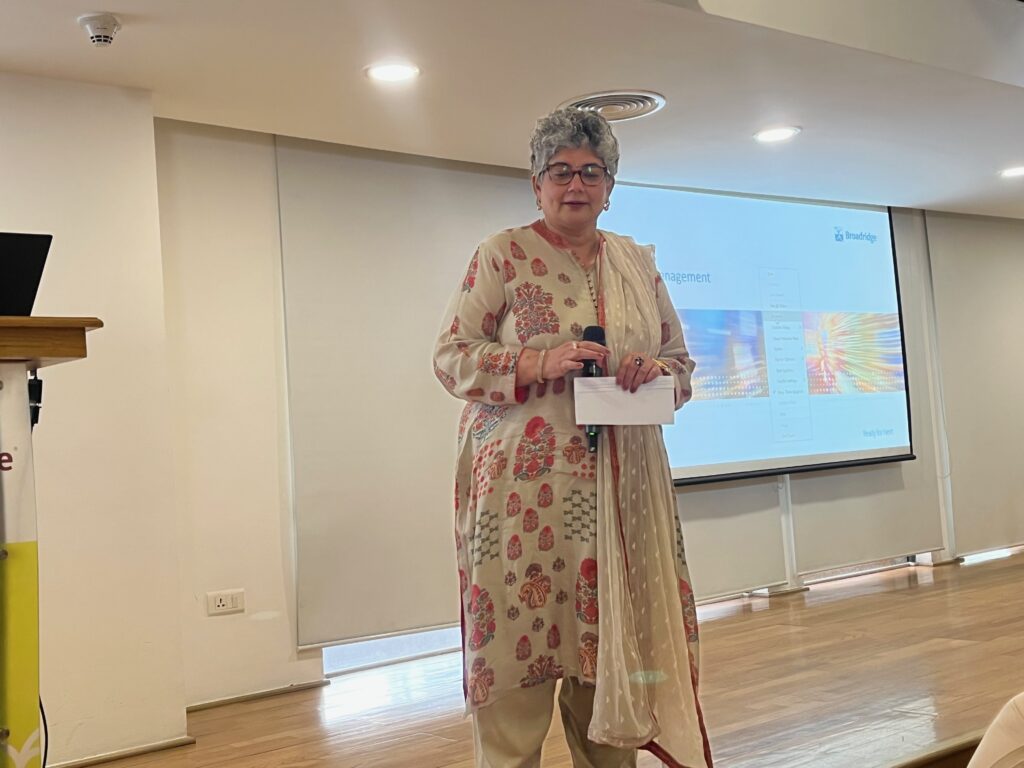 Sheenam Ohrie , Managing Director, Broadridge India, and special invitee, Managing Committee, HYSEA starting the event with an advice to adopt Change Management in personal and professionals lives for success. 
Senior Leader and CFO of Broadridge Financials, Mr. Edmund Reese shared his experiences on how he manages the process of change management with an inclusive mindset. 
Begi Margret, Senior Principal Consultant, Learning and Development, Infosys conducted a hands-on session. Participants chose a situation from their professional lives and Begi navigated the elements of change, various agents involved and barriers to accomplishing change. With a focus on how emotional quotient is important for Change Management. 
The Aspiring Leaders in audience got an opportunity to share their personal journeys and experiences as a gesture of support to the fraternity.