Stellantis Digital Hub: Transformation Through Innovation
Stellantis Digital Hub – India serves as the IT foundation for Stellantis Global, committed to its Dare Forward 2030 strategy of transforming into a mobility tech company. The Digital Hub is making significant strides through notable achievements, including the inauguration of a state-of-the-art facility, recognition at prestigious industry awards, and impactful CSR initiatives.
Envisioning Innovation: Hyderabad's State-of-the-Art Facility Inauguration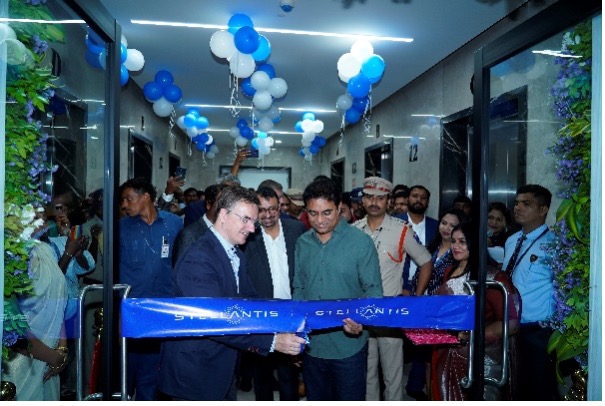 The grand opening of Stellantis Digital Hub's new 75 thousand sq. ft. facility in Hyderabad was attended by prominent leaders like Mr. KT Rama Rao – Honourable Minister of IT, Telangana, and Chris Taylor – Chief Digital Information Officer, Stellantis. The introduction of this innovative space reflects ambitious aspirations, empowering a diverse and talented team to envision and develop ground-breaking innovations.
Celebrating Excellence: NASSCOM GCC Award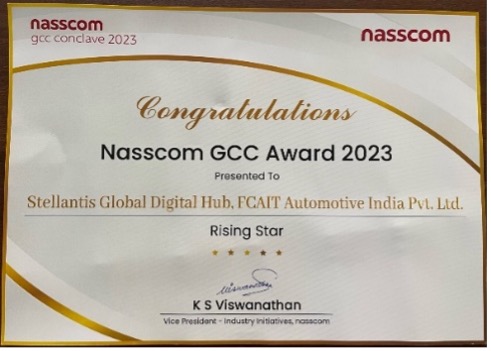 Stellantis Digital Hub was honoured with the prestigious NASSCOM GCC Award in the Rising Star category in June 2023. This award acknowledges emerging GCCs that have established themselves as catalysts of talent and innovation in their parent companies worldwide, achieving significant business results in a short period. With a proven record of operational excellence at the core of its foundation, The Digital Hub is dedicated to achieving its ambitious global strategic objectives.
CSR Activity: Empowering Education: Interactive Smart Board Program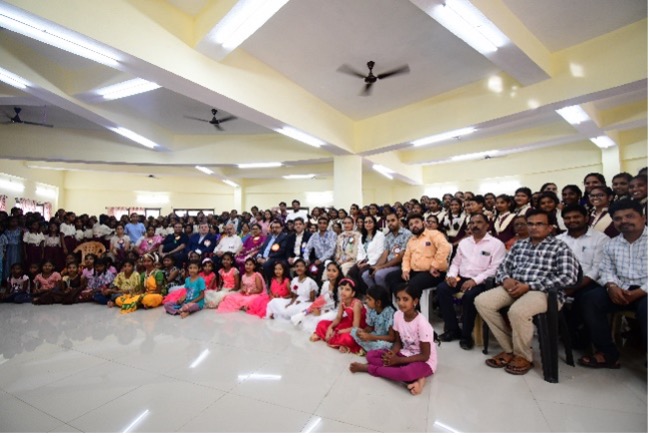 Stellantis Digital Hub is committed to supporting education in line with the UN's Sustainable Development Goal 4. Through the 'Interactive Smart Board Program', the Hub will provide interactive smart boards to 5 schools in Telangana, benefiting 2,000 government high school students. By integrating technology into classrooms, Stellantis enables young minds to thrive in the digital age and build a brighter future.
Stellantis Digital Hub: Driving Digital Mobility Sustainably.
As Stellantis Digital Hub spearheads the transformation into a mobility tech company, it prioritizes sustainable innovation and social responsibility by embracing new technologies and pushing boundaries. Today, the Digital Hub plays a crucial role in achieving the global strategy of accelerating transformation through sustainable digital solutions while creating a positive and lasting impact on the communities it serves.