HYSEA organised an ESG meet on 'Business sustainability imperatives in the new normal' covering: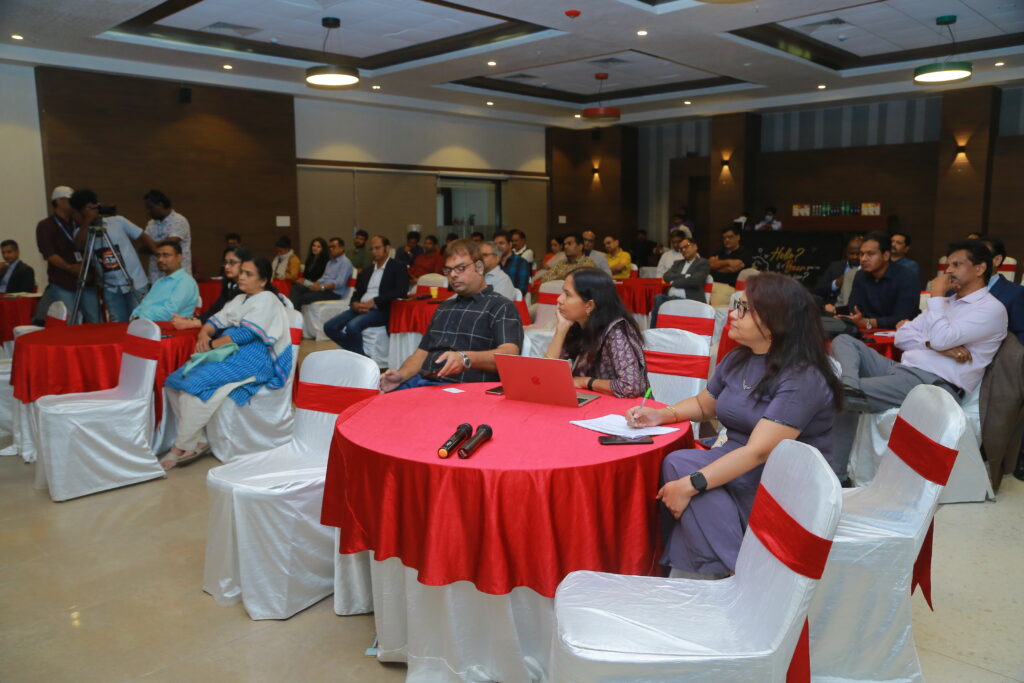 Government ESG Initiatives
ESG/Sustainability and Net Zero way forward
ESG Reporting
Industry ESG Experience
Innovation in sustainability in the start-up ecosystem
The meeting is attended by Senior Business Leaders and CEO/COOs of the IT industry
Ms Manisha Saboo, President, HYSEA welcomed the gathering and said While Hyderabad is doing good on sustainability initiatives and has been listed by 17th in ranking in Asia Pacific (APAC) Sustainability Index 2021, along with Bengaluru, Delhi and Mumbai. We still need to do more to meet the ESG standards.
Mr. Jayesh Ranjan, IAS, Principal Secretary, ITE&C Department was the Chief Guest on the occasion and talked about the government initiatives to help mould Telangana as an ESG compliant state.
Mr. Sandeep Kumar, Partner – ESG Strategy, Net-zero/ Carbon Neutrality, and Sustainable Finance talked on ESG/Sustainability and Net Zero Way forward while Mr. Indrajit Shaw, Energy & Sustainability Lead – Novartis (APAC, China & Japan), CBRE, Global Workplace Solutions talk gave people insights on ESG and reporting. .
A talk on E-Waste Management & Circular Economy Marketplace options by , Recykal and talk on Encouraging & Rewarding sustainable lifestyle practices of Software employees to achieve collective carbon offset goals by Mr. Shiva Shankar, Cofounder, Sup Eco were other highlights of the meet.
Kishore Borra, Environment intervention lead of HYSEA and MD, Energytech Global delivered the vote of thanks.