17th Dec 2022: HYSEA meets over GOLF
A networking event that made interaction possible for the longest duration.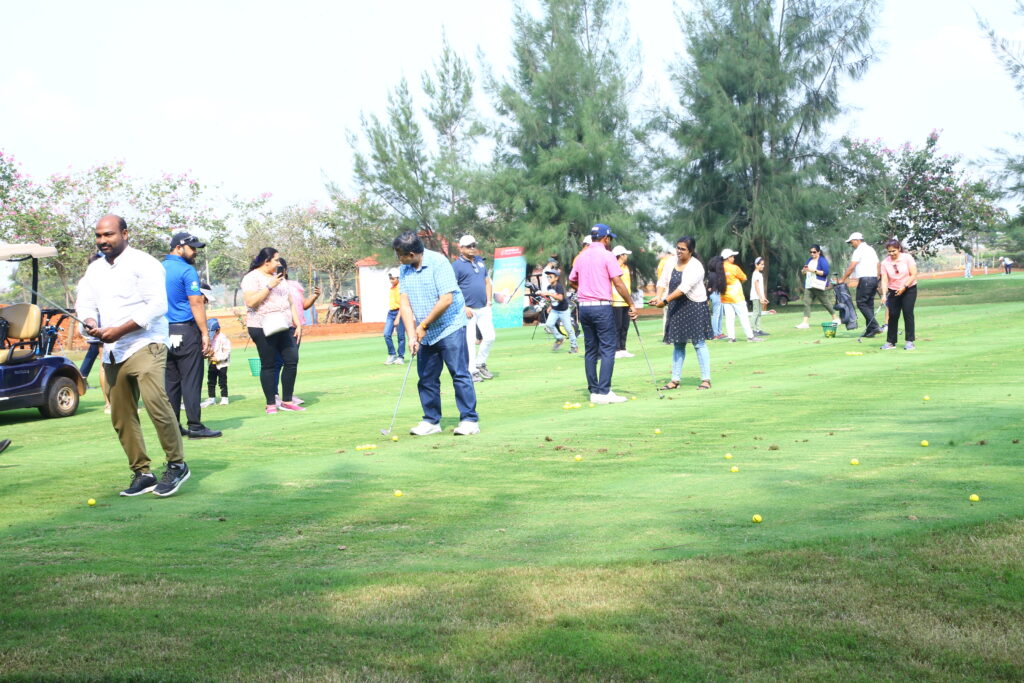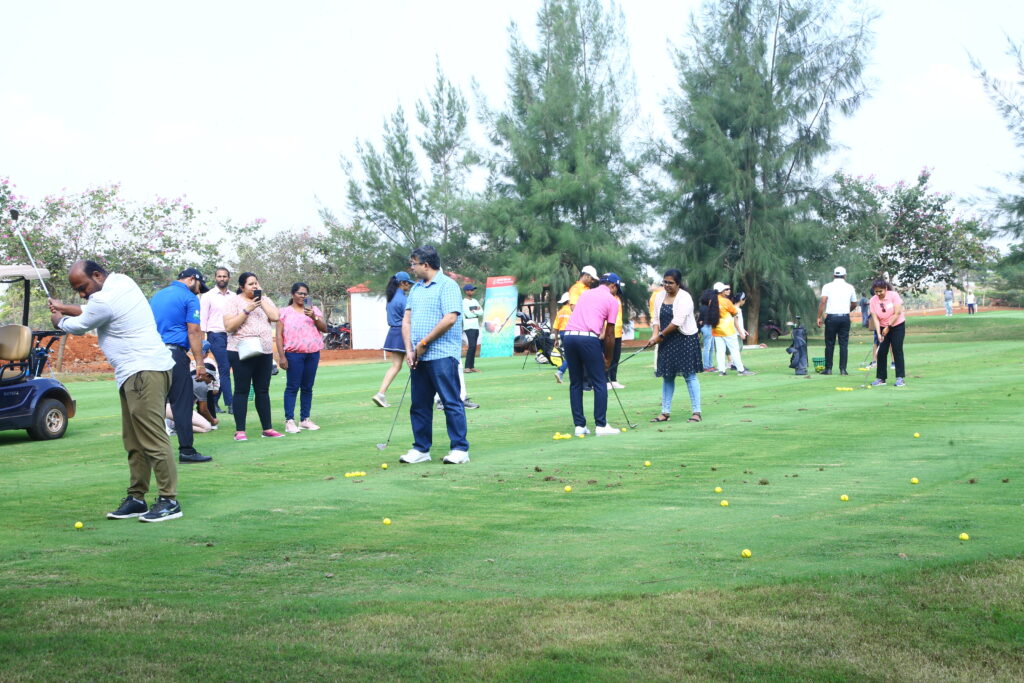 Brought the CXOs with families of the member companies together.
While the Pros were giving a tough competition to each other; families and non Golfers experienced and learnt something new.
T box, ace, eagle, par, bougey, birdie lot more jargon, basics of Golfing with some understanding of the science and math involved in knowing the game better.
Everyone had a chance to learn about various clubs and how to use them.
Gully Golf, which was a putting competition that had everyone put their skill to use. It was non stop fun for 4 hours which concluded with an award ceremony.
Ms. Nikhila IAS, Vikarabad Collector as Chief Guest.
&
Mr. Sanjeev Deshpande, Executive Vice President, Head of APAC Region, Managing Director – India, NTT Data Business Solutions, as the Guest of Honor for the event.