19th October 2023: The CATALYST, an Industry Startup Innovation Confluence, brought together corporations, startups, mentors, and investors, resulting in a resounding success. The event garnered over 150 enthusiastic attendees, including 50 innovative startups and 25 forward-thinking corporates and investors. The special invitee emphasized the pivotal role of ESG business and urged startups to combine domain expertise with innovation to provide viable solutions.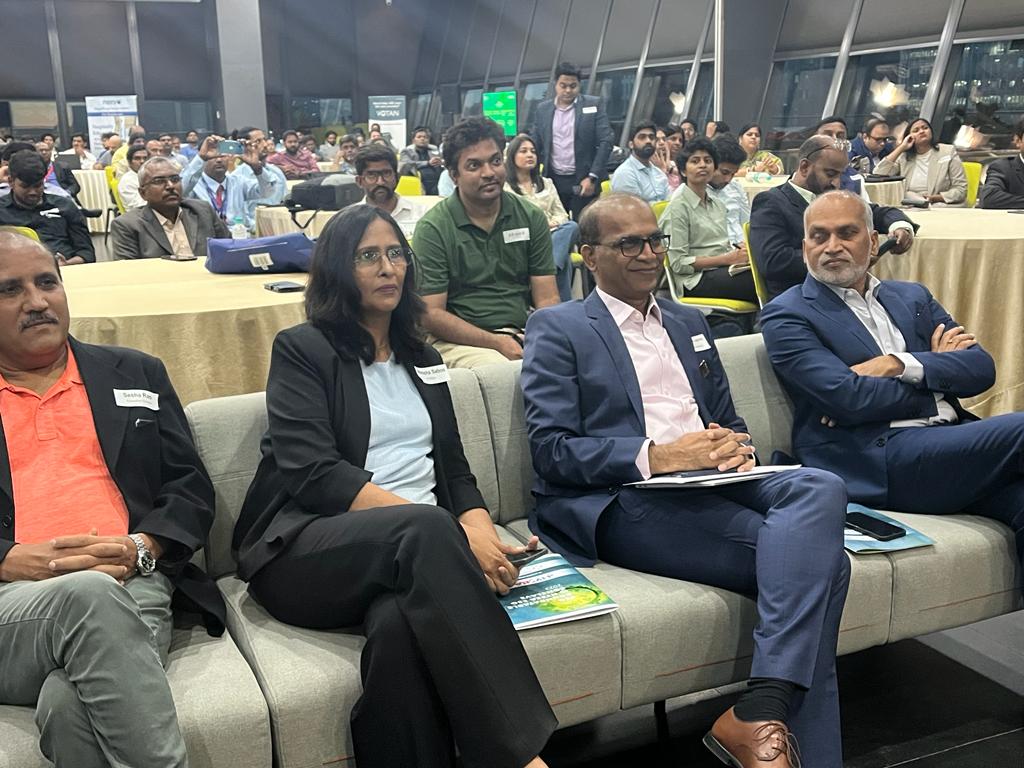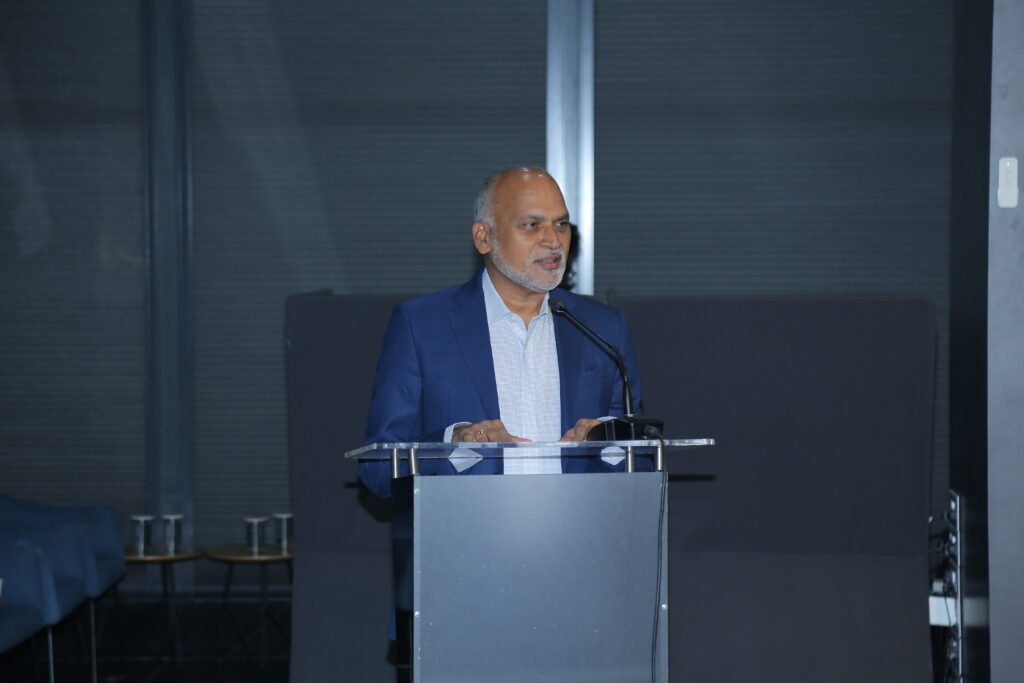 Key Highlights: The event featured two panel discussions, which focused on spotlight themes identified through a survey among corporates, including reality developers, property management consultants, and sustainability-focused NGOs. These themes included:
Green Energy & Clean Tech
SDG Mapping & Reporting
Waste Management (Solid & eWaste)
Carbon footprint reduction/ Carbon credits
Water Management
Featured Startups: Eight curated startups had the opportunity to participate in a panel discussion. These startups included:
Panel 1:
Moderated discussion by Prashanth Nandella, President & COO, Firstsource
Indrajit Shaw, India ESG Lead, CBRE
Dr Prafulla Agarwal, Founder CEO, Tokere
Kiran Nair, Head of Technology, Adani Green
Siva Tekumudi, Founder & CEO, Facillizence
Dr Merle Fernandes, Director, LVPEI
Mahesh Siripurapu, Founder & MD, Needa Green Energy
Anubhav Saxena, DGM ESG & Sustainability, Decarbonization, Data Analytics, Raheja Group
Abdul Kareem, Operations Executive, BioReform
Panel 2:
Moderated discussion by Bipin Pendyala, Senior Director & General Manager, India, Appen
Hitesh Hiran, Co-Founder & Director, Greenifit
Arun Murugesh, VP Sales & Marketing, Sahas Zero Waste
N Chandrasekhar, Founder, Director, Jivoule Biofuels
Srikanth Badiga, Group Director, Phoenix Group
Rohith Pallerla, Founder & CEO, Zodhya
Viiveck Verma, Strategic Advisor & Venture partner, Silverneedle Ventures
Ganges Reddy, MD & CEO, Bluedrop Enviro
Keynote Speaker's Insights:
The event's special invitee and keynote speaker, Ayodhya Rami Reddy, Founder Ramky Group, Mentor for Startups & Entrepreneurs, ARR group, & MP Rajya Sabha, emphasized the potential for growth in ESG business. He stressed that the time to make the world recognize the value of conserving the environment has arrived, and startups should foster the right attitude and deep domain knowledge to produce technically and economically viable solutions.
Partnership Announcement:
During the event, a significant partnership with Phoenix was announced. Together with T-Hub, HYSEA will guide startups with a focus on environmental and social impact. Ayodhya Rami Reddy further emphasized this commitment by presenting Whitepapers on ESG & CSR.
The event served as a testament to the power of collaboration and innovation in propelling positive change.
We are happy to share CATALYST, ESG media coverage of the program by My Startup TV. Here are the links: